BuzzBundle Enterprise – SEO PowerSuite Enterprise Tool
Описание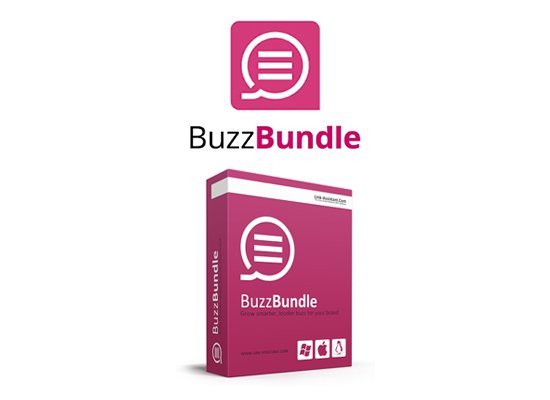 BuzzBundle Enterprise Full Activated
SEO PowerSuite Enterprise Tool
One platform All of SEO.
Rankings, on-page, backlinks, and reports – all in one easy-to-use toolkit.
Make Social Media work for Your business!
BuzzBundle is the best way to promote your brand, drive traffic
and power up your SEO campaign with social media
Monitor who mentions

 your brand or keywords
Discover what people are saying about your brand, your products, your market or your competition — never miss an important discussion and react to any negative comments to keep your reputation up.
All social services you need
Monitor Twitter, Facebook, Google+, LinkedIn, VKontakte, blogs, forums and Q&A sites.
Instant, real-time data at a click
No need to wait for your data to be collected and processed. Get all the data in real time — just when you need it.
Important discussions prioritized
Easily prioritize your mentions by "Reach" to focus on the most important mentions from industry influencers first.
Manage your 

company's social presence
With Buzzbundle you appear to be online 24/7, even if you take only two hours a day to manage social media. Post news and schedule messages to any of your social profiles, join conversations and respond to customers across Twitter, Facebook, Google+ and LinkedIn — all from one convenient dashboard.
All types of messages
Comment, retweet, reply, and send private messages — all from within the software.
Effortless automated scheduling
Simplify the way you publish — add content to the publishing queue to have it published later on.
Login data security
BuzzBundle's secure logins and profile protection keeps all your business assets safe.
Act as different people

 to generate more social buzz
Create personas with dozens of social accounts each. If you need to manage social for several "personas", like official company rep for PR, your CEO, customer care, yourself and your grandma, you'll easily handle them all.
Unlimited personas, unlimited profiles
Create personas for all people/firms you have to represent and add any number of social profiles for each of them.
No need to log in and out
Pick a persona and a social account to post under in a click of the mouse.
Bulk announcements to all accounts
Write once, publish everywhere! Link up your social media accounts and publish your messages to all of them at once.
Conveniently report

 on your progress and activities
Create beautiful-looking reports on all your social media activities and campaigns in a matter of seconds. They are white-label, fully customizable and extremely data-rich!
Report on the job done
Everything you've done in any given period — your posts, comments, likes, shares, retweets — put together into a single report.
Monitor how your brand popularity grows
See who's been talking about your brand, how influential these posts were and how the number of mentions grows over time.
Find industry influencers
See the most influential authors in the niche who mentioned your keywords — across different social networks.
Integrate social media into your 

SEO campaign
Create a powerful blend of SEO and social media to win maximum traffic and exposure for your website.
Build natural, quality backlinks
Earn backlinks by distributing your content on social media or by reaching out to all authors who already mention your brand but don't yet link to you.
Improve your keyword research
Use social media to learn what your potential customers are talking about and what keywords they use.
Boost your website indexation
Make sure all your newly published content gets instantly indexed by search engines — thanks to the social references it gets.
You're in good company. Over 2 million users grew their business with SEO PowerSuite.
One-stop SEO software.
Looking for SEO solutions to help your site rank on Google? SEO PowerSuite holds enough tools for an SEO campaign of any caliber. It's got everything crucial for the SEO industry: from an SEO analysis tool to keyword research tools, to backlinks checkers, to content editors, to PPC ads optimization, and much more. Frankly, there is no SEO tool available elsewhere that's not already a part of SEO PowerSuite. With its intuitive UI and a wealth of pro-level features, it's a perfect SEO tool for newbies and SEO experts alike.
Competitive pricing.
SEO PowerSuite covers all search engines and offers unlimited sites, keywords, and backlinks to track, and the best part is that many of those features are available for free. The catch? There isn't any. Because it's a desktop SEO tool, we don't have to pay for hundreds of servers to process your data. That's why SEO PowerSuite is at least 3X cheaper than other SEO software tools — and infinitely more flexible and feature-rich. The cross-platform software meets the needs of anyone in the industry, be it an individual SEO professional or a large SEO agency.
Automatable tasks.
A 2-minute setup is all it takes to automate your SEO jobs, from rank tracking, site audits, and backlink checks to reporting. SEO PowerSuite lets you schedule tasks at any time and frequency — have all the research done and SEO data ready by the time you walk into the office. Millions of SEO issues are tackled daily with our customizable automation software.
Custom SEO solutions.
If you have experience with search optimization tools, then you probably know they tend to be very controlling over the ways you can manipulate their data. Not us. We give you every single option there is. You can choose search engines and locations, sort and filter the data to get revealing SEO insights, customize the way SEO analytics is presented, and even export it to be used elsewhere across businesses and SEO campaigns.
Branded SEO reports.
SEO PowerSuite's reports are white-label, customizable, and responsive, so they look their best on any device. Sharing is super easy too: a click of a button will upload your report to the cloud and give you a shareable link. The automatic report mailer will deliver reports to clients on your schedule, as a direct link or attachment, in a plain text or custom HTML email. Set this up and watch your client relationships improve dramatically.
What's inside?
Comprehensive search engine optimization involves keyword research and rank tracking, on-site optimization, backlink analysis, and link building. The four tools inside SEO PowerSuite will make sure every step of your SEO campaign is taken care of.
Get the most accurate SERP analytics to back your SEO strategies. See the score how well your pages are optimized. Grow your domain authority with quality backlinks. Research competitors to hack their optimization techniques. Do your website optimization, and drive more convertible traffic from Google.
Формат файла
link
Характеристики
| | |
| --- | --- |
| Период: | Lifetime , cracked |
| Ссылка на софт: | Https://www.link-assistant.com/buzzbundle/buy.html |